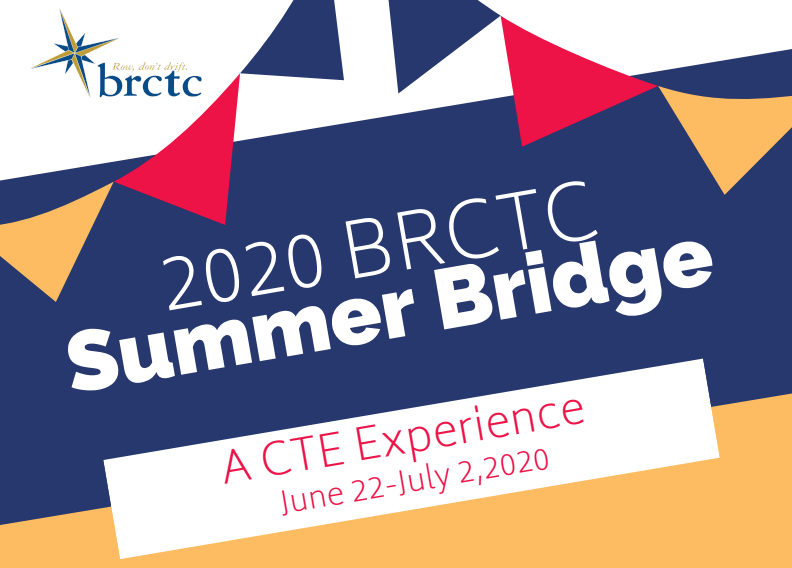 BRCTC Summer Bridge Program
Christina McCue
Tuesday, March 10, 2020
BRCTC Summer Bridge is accepting applications from students entering 9th or 10th grade to participate in an exciting summer experience. Summer Bridge will give students an opportunity to participate in career and technical opportunities with a STEAM (Science,Technology, Engineering, Art, and Math) focus.
This program will run from Monday, June 22-Thursday, July 2. You will have the opportunity to participate in two programs, one in the morning and one in the afternoon. For more information, please click on the link for the brochure (below).
If you are interested in joining us, please submit the application packet by May 1, 2020. Click on the links below to download and print the application.
---> Summer Bridge Application
You may return applications to:
Katie Clark
BRCTC
800 High Street
Bath, Maine 04530
(207) 443-8257 ext 1421
kclark@rsu1.org
Julie Kenny
BRCTC
800 High Street
Bath, Maine 04530
(207) 443-8257 ext 1310
jkenny@rsu1.org